Outsourced payroll service (POS) is one of the services that support customers to build a flexible and efficient operating personnel model. There are many payroll companies that offer a total payroll solution package according to international standards, combined with extensive local law knowledge and a fully automated payroll system. The increasing demand for payroll services entails more personnel needed for this activity.
What is payroll service?
Payroll service (salary calculation) is a service to assist businesses in managing salaries, bonuses, and deductions according to salary.
This service covers a fairly wide category in accounting, and human resource management, not simply calculating, and paying salaries and bonuses, but also undertaking a number of jobs related to records, procedures, and insurance. dangerous… for workers.
Why do businesses choose payroll services?
More and more businesses use payroll services due to the following reasons:
Jobs related to administrative personnel and salaries always take up the business's time. The nature of service quality is to optimize the time of the human resources department, or the business owner himself.
Calculating monthly wages, distributing wages, maintaining payroll records, preparing tax reports, updating employee status or processing employee inquiries, and more. takes up a lot of time and staff, which can distract business owners from core business activities.
Using the payroll service, the company's human resources team will be more streamlined, saving costs and time, to focus on profitable activities. Currently, the workforce of companies is quite diverse, including full-time, temporary, part-time, or contract employees. Minimum wages, benefits, pay conditions and tax rates vary.
State laws and regulations are constantly changing. In order to limit errors related to salary, which may be sanctioned by the authorities, professional payroll services can ensure legal updates and accuracy.
Using a payroll service also limits risky situations, including identity theft or leaked records by payroll managers. Payroll service companies always provide advanced technology and high security to ensure the privacy of their clients.
Work of payroll service
Usually, payroll service companies will provide both payroll & personnel management services with specific tasks such as:
Create contracts, and labor records for new employees
Build payroll, calculate salary, pay salary, work related to salary deductions
Payment of wages to employees
View employee pay slips/pay slips
Payroll Accounting
Payroll lookup
Carrying out social insurance procedures for employees
Finalization of personal income taxes for employees
Make reports related to personnel changes
Maintain employee records and information
Provide recommendations and advice on payroll management for businesses…
Top 4 Payroll service companies
Currently, the payroll service market in Vietnam has developed quite actively, with many businesses participating. Here are some businesses with a long history of operations.
Talentnet appeared on the Vietnamese market for the first time with the Human Resources Services of PricewaterhouseCoopers Vietnam. With over 20 years of establishment and development, Talentnet is currently the leading company in Vietnam in the field of personnel supply. The company also has a professional payroll service.
ERA Staffing Solution was established in 2021 with the initial function of providing Senior Staffing Services. An ERA is set up by human resources specialists at large corporations and has a quick and clear working process. In 2022, ERA will expand its field of activity with services such as recruitment, EOR, outsourcing, payroll, etc.
Payroll service provider Faro Vietnam performs the service through the support of modern HR solution software, and a team of experienced and highly specialized staff. Many customers use the payroll service at Faro Vietnam.
NIC – NIC Human Resources Consulting Joint Stock Company (NIC HR) was established in 2002, and is an enterprise specializing in providing human resource services. NIC is a multi-industry company that provides a variety of services such as outsourced human resources services, recruitment consulting, HR leveling, payroll services, and unskilled labor supply services,
How to become a payroll service specialist?
Effective payroll service is thanks to a team of professional salary personnel.
To become a payroll services officer, you need a bachelor's degree in accounting or payroll. You can learn more about Accounting, Human Resource Management
2022 biweekly payroll calendar?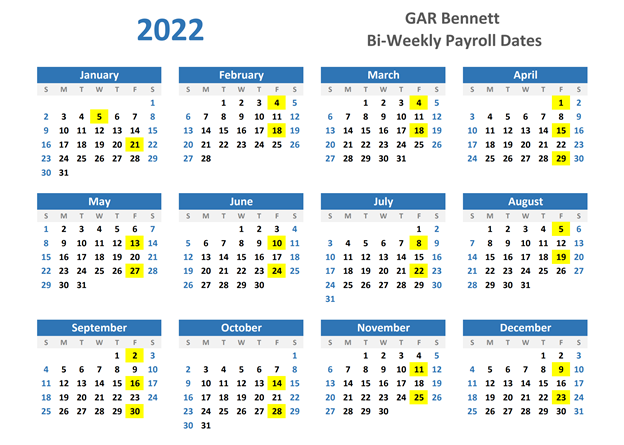 What is the payroll manager's salary?
The manager's salary specializing in payroll is around $98,000 per year in US.
What is a payroll clerk's salary?
Payroll clerk's salary is around $40,000 per year in US.
Payroll administrator salary?
payroll administrator salary is around $58,000 per year in US.