No agency or organization can operate without an office department, from state agencies, social organizations, NGOs, especially the offices of hundreds of people—thousands of businesses. Therefore, studying Office Administration, students have a pretty wide range of job opportunities.
What is office administration?
The office is an influential advisory body for leaders and managers at all levels and in organizing and operating agencies, organizations and enterprises.
The Office Administration major provides theoretical and practical knowledge in clerical work, human resources management, human resources in charge and employees in the office to meet the inevitable needs of companies. , business.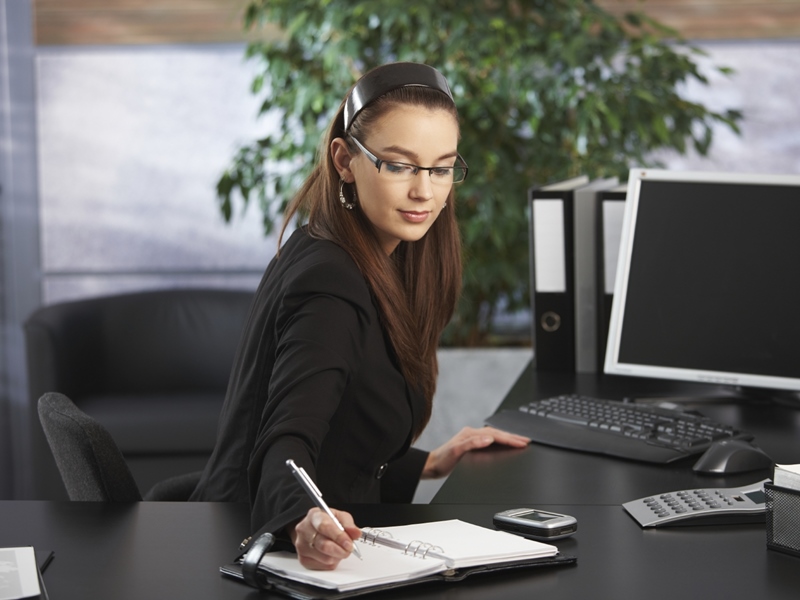 What office administration learn?
The Office Administration training program will provide students with the following basic knowledge:
The theoretical subjects to equip learners with basic understanding of management science; about office and office administration; on the organization and operation of offices in state agencies, social organizations and enterprises; on the capacity and qualities of administrators and office administrators; about the application of new technology in office administration…
In-depth subjects on office administration, in order to help learners master and be able to properly implement processes and operations in office activities such as: Information system management; office personnel management; facilities management; secretarial skills, office receptionist; program development, inspection and evaluation in office work; clerical and archival services; Communication and public relations…
Subjects on administrative skills and soft skills in office administration such as: Skills for drafting and issuing documents; skills in management, exploitation, use of records and documents; communication skills; meeting and event organization skills; consulting skills; presentation skills; information gathering and processing skills, time management skills, conflict control and resolution skills…
What does an office administrator do?
*Students studying Office Administration upon graduation can do jobs such as:
Office managers, leaders or in charge of administrative departments, offices (Chief, deputy office; heads, deputy administrative departments…) at enterprises, state agencies and organizations is different;
Specialists, office workers working in administrative – general departments; administrative organization; administrative – human resources … in the Office of State agencies, the Office of social organizations from central to local levels and the Office of Enterprises
Administrative staff, receptionists, secretaries, archives, office secretaries or administrative assistants at the Offices of all agencies, businesses and organizations; programs and projects;
Statistical office employees at the People's Committees of communes, wards and townships;
Lecturers, researchers at training and research institutions on office and office administration at intermediate level, colleges and some universities;
Lecturers, teachers, researchers teaching office operations or researching on office and office administration, at research institutes, universities, colleges, professional secondary schools with training on office administration and office operations.
Working addresses of students majoring in Office Administration include:
Offices of state agencies such as: Ministry Office; Office of the People's Council and the People's Committee; Offices of the Departments, departments and branches;
Offices of Party, Union, Association and Association agencies;
Offices of foreign organizations operating in Vietnam;
Offices of corporations, corporations, companies and other types of enterprises.
Requirements office administrator
Proven experience as an office administrator, office assistant or relevant role
Outstanding communication and interpersonal abilities
Excellent organizational and leadership skills
Familiarity with office management procedures and basic accounting principles
Excellent knowledge of MS Office and office management software (ERP etc.)
Qualifications in secretarial studies will be an advantage
High school diploma; BSc/BA in office administration or relevant field is preferred