Any business when operating must ensure the best human resources. Human resource management is seen as the "heart" of a business. This department connects businesses and employees, helps businesses recruit and develop talent.
What is Human Resource Management?
Human Resource Management is The process of hiring, developing, motivating, and evaluating employees to achieve organizational goals.
Specifically, Human Resource Management includes recruiting, hiring, deploying, and managing an organization's employees. Human resource management requires a strategic vision and make sure that businesses and employees have the same objective.
Objectives of human resource management
Employee motivation
Talking about employee motivation, nothing can work better than empowering them.
Hiring the right talent for the task is only a small part of the challenge. Once an organization has captured the talent it then needs organizational structures and practices in place to nurture staff skills and maximize the return on investment in human capital.
Achieve organisational goals
Organizational objectives include workforce handling, staff requirements like hiring and onboarding, payroll management, and retirement. To succeed at the organizational objectives, HR requires efficient planning and execution. Without a set parameter for goals and mission and resources, HRM is incomplete. After you know your resources and planning at the place, achieving HRM objectives is not so difficult.
Training and Development
People increasingly expect to acquire new skills to remain relevant in the employment market, whilst employers are constantly looking to staff as a key part of the business's competitive advantage.
Effective employment is highly dependent upon the training practices. Providing opportunities to employees is one great step to ensure workforce management.
Team bonding
Make sure the team coordinates efficiently.
HR, more so than at any time in the evolution of employment practices, should not only be inward-looking at the structure, communication, and training of staff but also be conscious of the rapid cultural and societal changes affecting the work environment.
Such changes inevitably hit on important ethical and societal questions which will increasingly require strategic thought and practical implementation as technologies revolutionize the world of work.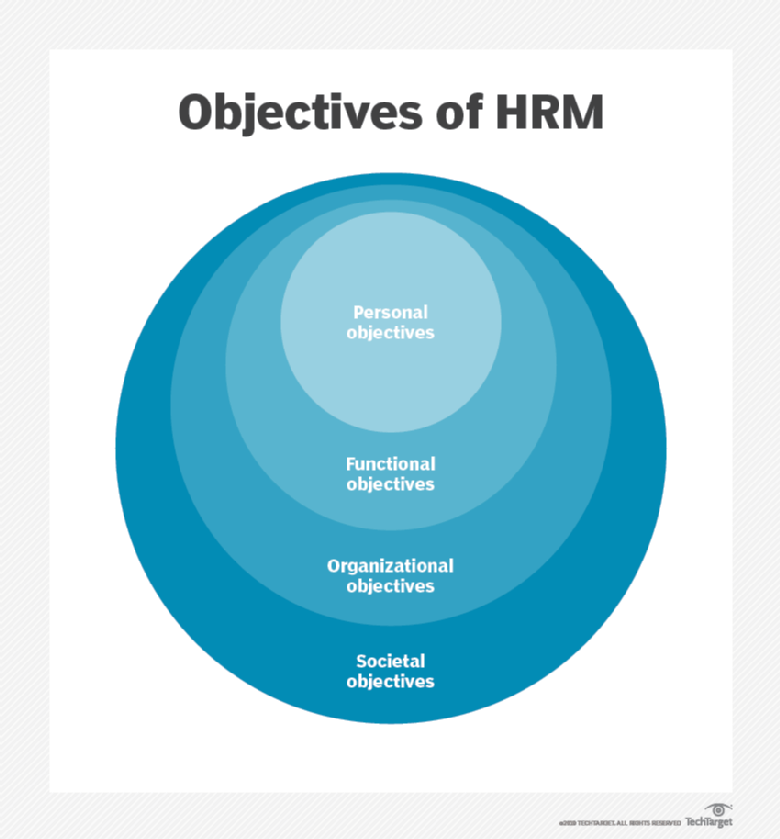 Why is human resource management important to all managers
The remit of the Human Resources department encompasses an entire organization and plays an increasingly important strategic role.
HRM plays a strategic role in managing people and the workplace culture and environment. A proper understanding of human resource management concepts and techniques is of utmost importance for the managers because it would help them in recruiting, selecting, training, rewarding, and retaining the employees.
How HR management relates to the management process
HR management process contains the following sequenced activities:
Job analysis and design
Human resource planning and forecasting
Employee recruitment
Employee selection
Training and development
Performance planning and evaluation
Compensation and benefits
The Function of human resource management is sequential because employees can't be trained and paid until selected and placed in jobs, which follows recruitment, which is preceded by human resource planning and job analysis and design. Good HR practices used along with this sequence foster performance improvement, knowledge and skill development, and loyal employees who desire to remain with the organization.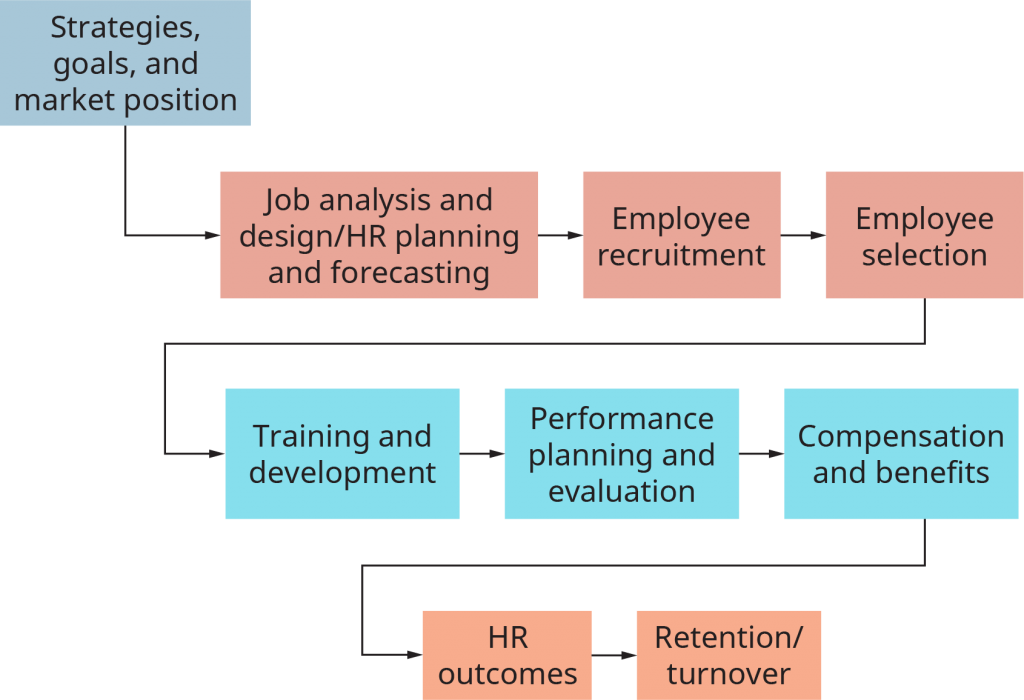 What Human Resources Managers Do
Human resources managers plan, coordinate, and direct the administrative functions of an organization. They oversee the recruiting, interviewing, and hiring of new staff; consult with top executives on strategic planning; and serve as a link between an organization's management and its employees.
As someone just getting started in an HRM position, you might find yourself with responsibilities like
Reviewing candidate applications,
Onboarding new employees at the company,
Organizing key employee data like home addresses,
Giving new employee company tours and making introductions to colleagues,
Helping your team plan new employee orientation events,
Becoming involved in yearly employee reviews,
Writing content for the company brand on social media, and more.