In recent years, interior design has been a rapidly growing industry. This learning interior design is becoming one profession that attracts many young people with aesthetic aptitude and passion for creativity.
What is Interior Design?
Interior design is all about how we experience spaces
Interior design is the art and science of enhancing the interior of a building to achieve a healthier and more aesthetically pleasing environment for the people using the area.
Job opportunities in Interior Design Industry
Interior Designers have significant job opportunities in architecture construction agencies, design consulting construction enterprises, and starting up a business. Below are some interesting jobs.
Architect/Architectural Design/Construction
Interior decorator
Furniture Designer
Home decorator or interior coordinator
Layout engineer
CG Designer/CAD Engineer
Lighting consultant
Architectural consultant
Color Coordinator
Kitchen expert
Housing Environment Coordinator
Commercial department engineer
Design freelancer.
Interior Designer Salaries
The highest ten percent of earners netted more than $96,470 per year. The organization also found that different areas of interior design are associated with salaries. You can check out the chart below to see what proves most profitable:
What does Interior Design study?
The interior design program provides students with a foundational knowledge of aesthetics, culture, perspective law, design principles, anthropometry, materials, sound and light systems of furniture design projects, houses, shops, offices, hotels.
Graduated students can perceive and create art related to interior and exterior design; can design complete interior; organize the construction of interior and external works in different styles, from classical to modern.
such as:
Sketching graphic design the interior;
Architectural engineering;
The principles of a spatial organization;
Shaped architectural layout;
The aesthetic rules of perspective-cube;
Interior design style;
Technical sketching (Auto card);
Information technology – 3D drawing technology;
Outline model parameters…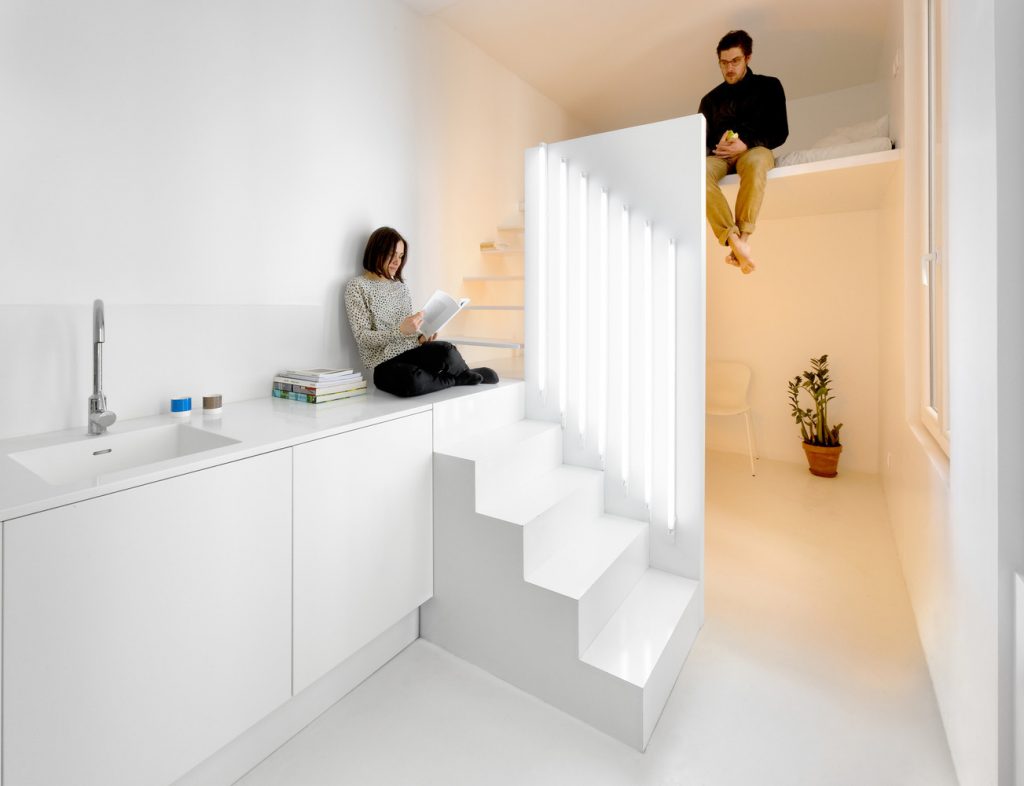 Skills Needed for Interior Design
Successful interior designers set themselves apart with specialized education and skills such as:
Creativity and Attention to Detail: Design is an artistic career choice. Unlike many artists, you won't necessarily develop your own style. Instead, you'll adapt your vision to your clients' needs and preferences. You will need creativity to solve problems less creative people can't!
Communication Skills: You also need communication skills to translate concepts into approval-worthy proposals. Plus, consider that you may work alongside architects, contractors, and engineers. Effectively listening to and communicating with them is essential to meeting clients' expectations.
Knowledge of Design Trends and Style: Whether your clients are looking for a mid-century modern look or a French country aesthetic, you must be able to meet their needs. That means keeping up with design trends and classic styling elements. As an interior designer, you'll need to "speak the language."
Color Basics Knowledge: Color has transformative powers. It can make or break a space. Great interior designers know how to use it in their favor. Knowledge of the color wheel, hues, and complementary shades can help you find crowd-pleasing palettes for all kinds of clients.
Understanding of Spatial Balance: Have you ever entered a room and been immediately stressed for no apparent reason? Perhaps you went to renew your license, only to find an all-beige DMV with uncomfortable desk chairs packed side-by-side. If you understand what we're talking about, you've witnessed spatial imbalance.
Style interior design?
The style includes:
1/ Transitional Interior Design Style
2/ Modern Interior Design Style
3/ Contemporary Interior Design Style
4/ Mid Century Modern Interior Design Style
5/ Bohemian Interior Design Style
6/ Shabby Chic Interior Design Style
7/ Coastal Interior Design Style
8/ Southwestern Interior Design Style
9/ Industrial Interior Design Style
10/ French Country Interior Design Style